American Airlines
When you fly American Airlines, you always travel with a real friend.  American Airlines' pride shows along with six years of top 100% marks on the HRC Corporate Equality Index.  Book your next business or leisure trip at www.aa.com -- and remember to include the Chamber's Business ExtrAA number 768918 along with your personal AAdvantage number. The Chamber earns valuable points, you earn miles -- that's effortless philanthropy!
Toyota
We make cars and trucks for all kinds of drivers, in communities across America. So, it makes sense that our employees reflect the diversity of our customers. It's how we build great cars and stronger connections in our communities.
Our recruitment and hiring processes are recognized for treating all candidates with respect and dignity. We aim to attract, develop and retain a diverse workforce that brings innovative thinking, new perspectives and skills to our company, while placing a priority on professional mentorship and career advancement.
Diversity makes smart business sense
Our commitment to diversity doesn't stop within Toyota. With over one billion dollars of business conducted with minority- and women-owned suppliers every year, we're building strong and successful relationships with some of America's most vibrant and progressive companies.
Our dealer network is the best in the country, and represents the power of investing in minority-owned businesses.
Andrews Distributing
Founded in 1976, Andrews Distributing has been selected as BI's 2020 Wholesaler of the Year because of its rich history; its strong customer-centric philosophy and use of emerging technology to elevate the needs of retailers and its shoppers; a commitment to sustainability; and a willingness to go the extra mile to help its customers and community.
Brinker International
Every day from Chicago to Cairo, more than a million people dine at Brinker International® restaurants.  Our guests know we'll give them a warm welcome, plus the delicious food and signature drinks they crave. But gathering around our table is about more than sharing a meal - it's about sharing ideas, dreams, and memories. For more than three decades, friends and family have gathered in our restaurants to share their stories over food. And at every table in the Brinker family, new chapters are unfolding every day.
Those chapters include stories about our diverse team members, guests, the communities our restaurants are a part of, and our supplier partners.  We'd love to discuss opportunities for your company in our next story.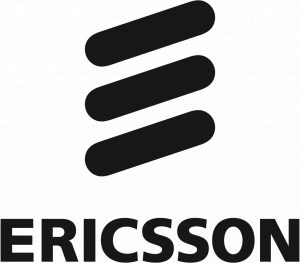 Ericsson
Ericsson is one of the leading providers of Information and Communication Technology (ICT) to service providers. We enable the full value of connectivity by creating game-changing technology and services that are easy to use, adopt, and scale, making our customers successful in a fully connected world.
Together, we inspire innovation, communication, and connectivity around the world. Your personal strengths are our strengths and by embracing those strengths, we deliver high performance-together.
Inclusion and diversity are some of the most important building blocks of our company and are fundamental to our culture and core values.
For more information, please visit ericsson.com.
PGA of America
The PGA of America is an association of over 29,000 trained golf professionals dedicated to elevating and advancing the game for the enjoyment of everyone. For over 100 years, we've helped create, develop, and bolster golf's presence in the United States and worldwide, furthering the love of the game for all.
For more information, please visit pga.com.
Wells Fargo
On March 18, 1852, our founders—Henry Wells and William G. Fargo—built an innovative start-up to help customers build businesses and manage money in a rapidly changing world. Their dedication to finding creative solutions and advocating for more inclusive communities continues to inspire generations of change-makers to build the history of what's next.
For more information, please visit wellsfargo.com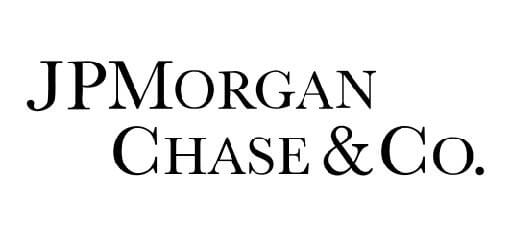 The North Texas LGBT Chamber of Commerce wishes to acknowledge and thank our Founding Members, our Inaugural Corporate Partners and Business Level Members. These businesses stepped forward to invest in the Chamber during its first year, and they are an important part of the Chamber's history.
Without the support of these members, and all those businesses that follow them, there would be no North Texas LGBT Chamber of Commerce. Thank you for your support!
Inaugural Corporate Partners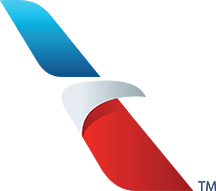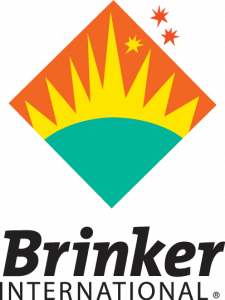 Inaugural Business Level Members
Adam L. Seidel, P.C.- Attorneys
Caven Enterprises, Inc.
Covell, PC
Dallas Voice | OUT North Texas
George Harris (& Jack Evans)
Irvin Insurance & Financial Services
J. Chester & Associates, Inc. CPAs
Lambda Legal
Mildred's Gourmet
Prism Health North Texas
Ron Allen CPA, PC
Visit Dallas
Wimberley Investment Co.
Major employers, businesses with 100 or more employees, international, national, and regional businesses are invited to participate in the Chamber as Corporate Partners. For more information on our customized Corporate Partner benefits contact Lisa Howe at 214-865-7313 or lisa.howe@lgbtchamber.com.​